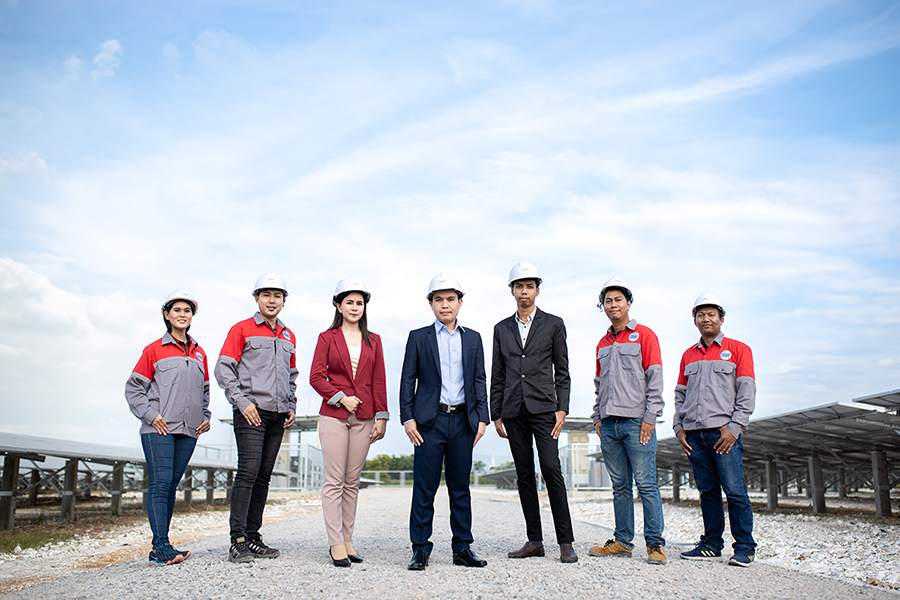 PRIME POWER

CONSTRUCTIONCO., LTD.
was established by a team with engineering experience and expertise in renewable energy especially solar generation systems (solar cells). We provide comprehensive engineering services including engineering design, procurement, construction operation and maintenance. We are also project advisor for renewable power plants and other types of industrial plants in Thailand and worldwide. In addition, our company strives to find the best opportunities for development to support the growth of energy related to our company's core business.
PRIME POWER
Prime Power Construction and Prime Power Solution
We are the leader in energy management and the Turn-Key Projects in Thailand especially for solar energy which is a sustainable innovation. We are also famous for the design and installation of solar PV system. The company focuses on designing and installing the system efficiently. We consider safety for the best benefit to our customers
MISSION
PRIME POWER is recognized as a leader that apply innovation, sustainable solution and design of solar power generation systems (solar cells) focuses on the efficiency of engineering design and the control of construction standards to ensure the worthiness of our customers' investment.
VISION
PRIME POWER CONSTRUCTIONCO., LTD. provide superior and comprehensive engineering solutions as leader in engineering solutions. Our services are offering solutions, designing for maximum efficiency, providing and control the installation in accordance with engineering standards. Value for money and get the most out of it.